Cut your writing time by more than half using our paraphraser tool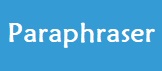 Paraphrase words in one click, with a fast processing speed. Whether you're writing emails, essays, or social media posts, Rewriter AI meets your need.
Get real-time suggestions to improve grammar, spelling, and clarity as well as fluency, style, and tone.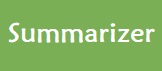 The grammar checker tool can perfect your English by reviewing your writing for grammar, spelling, and punctuation errors.
Summarize any text with a click of a button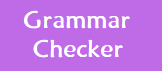 The summarizer can instantly condense articles, papers, or documents to their key points. Our Artificial Intelligence technology can locate critical information while keeping the original context.